What are Alerts?
Alerts, if they have been enabled on your account, notify users when a ward/station/area has failed a particular audit. The threshold for pass/fail is pre-defined by your organisation's management team.
Alert Notifications
Auditr now notifies you when new alerts have been triggered. This will appear in the 'bell' notification icon on the top right of the screen. Clicking on this will allow you to view the most recent alerts that have been triggered.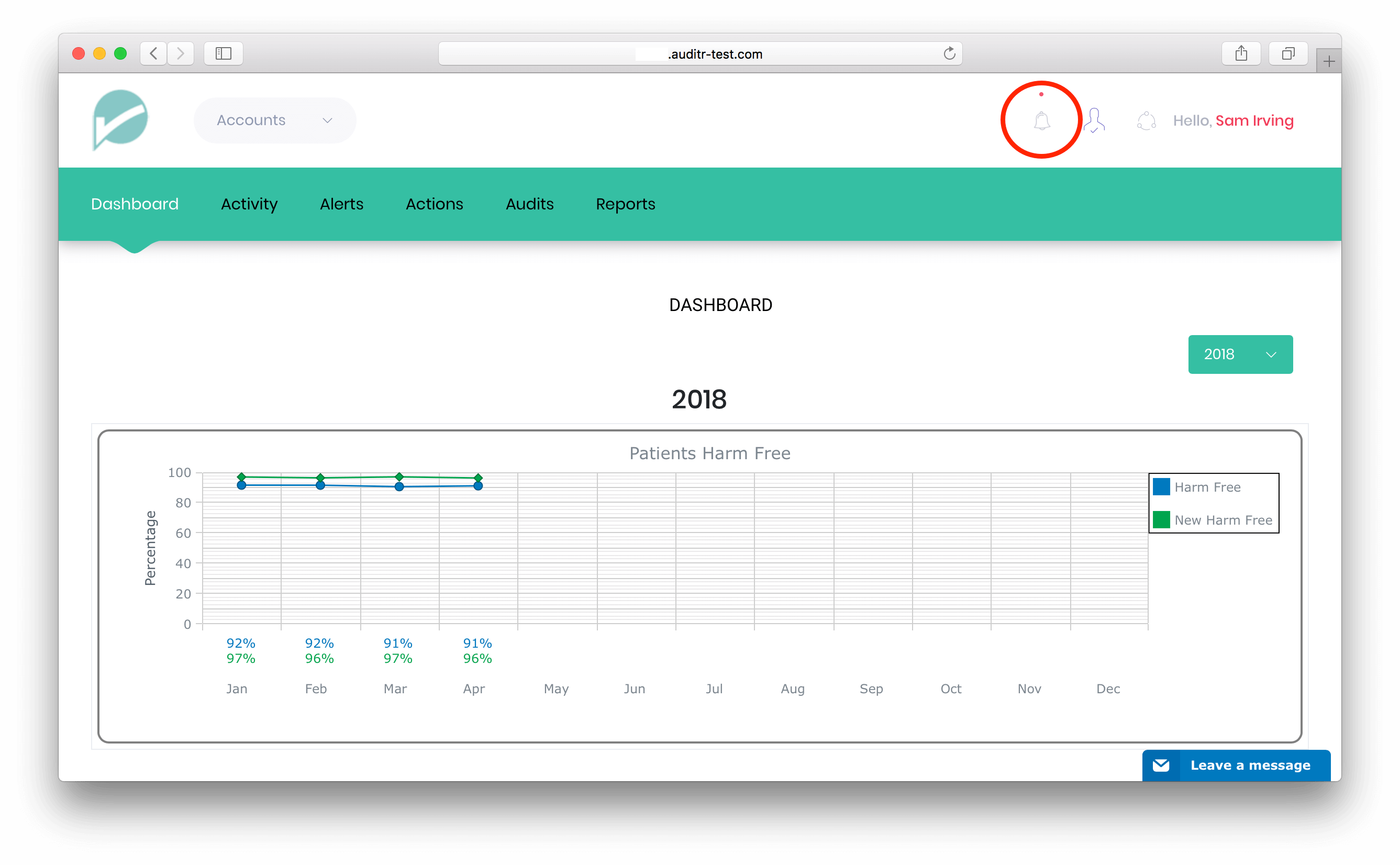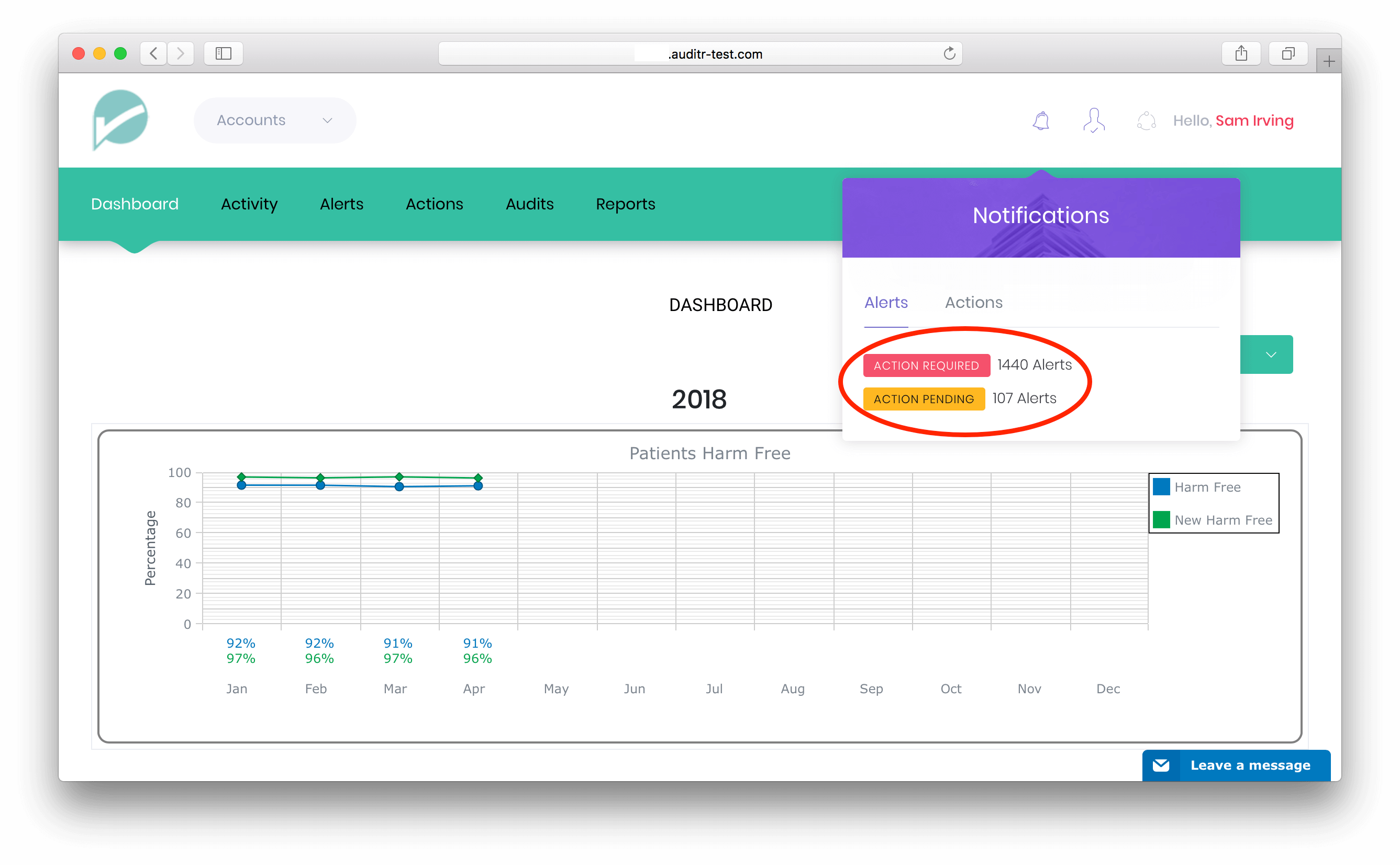 Clicking on either 'Action Required' or 'Action Pending' will present you with a list of all the alerts that either require an action or are action pending.
What is the difference between Action Required and Action Pending?
An 'Action Required' alert means that the alert has been triggered on the system by an area failing a particular audit. This alert now needs an Action assigned to it.
An 'Action Pending' alert means that an Action has been assigned to an Alert and is now awaiting completion.
Actions are explained in more detail in the Actions guide.