Step 1: Navigate to the Audits Tab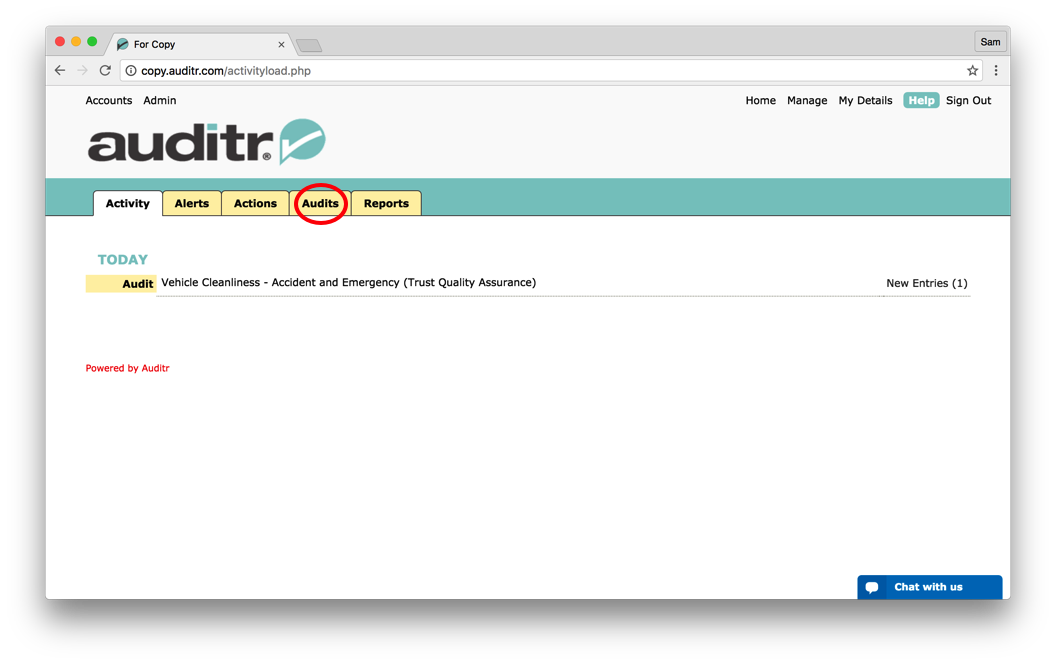 Step 2: Select an Audit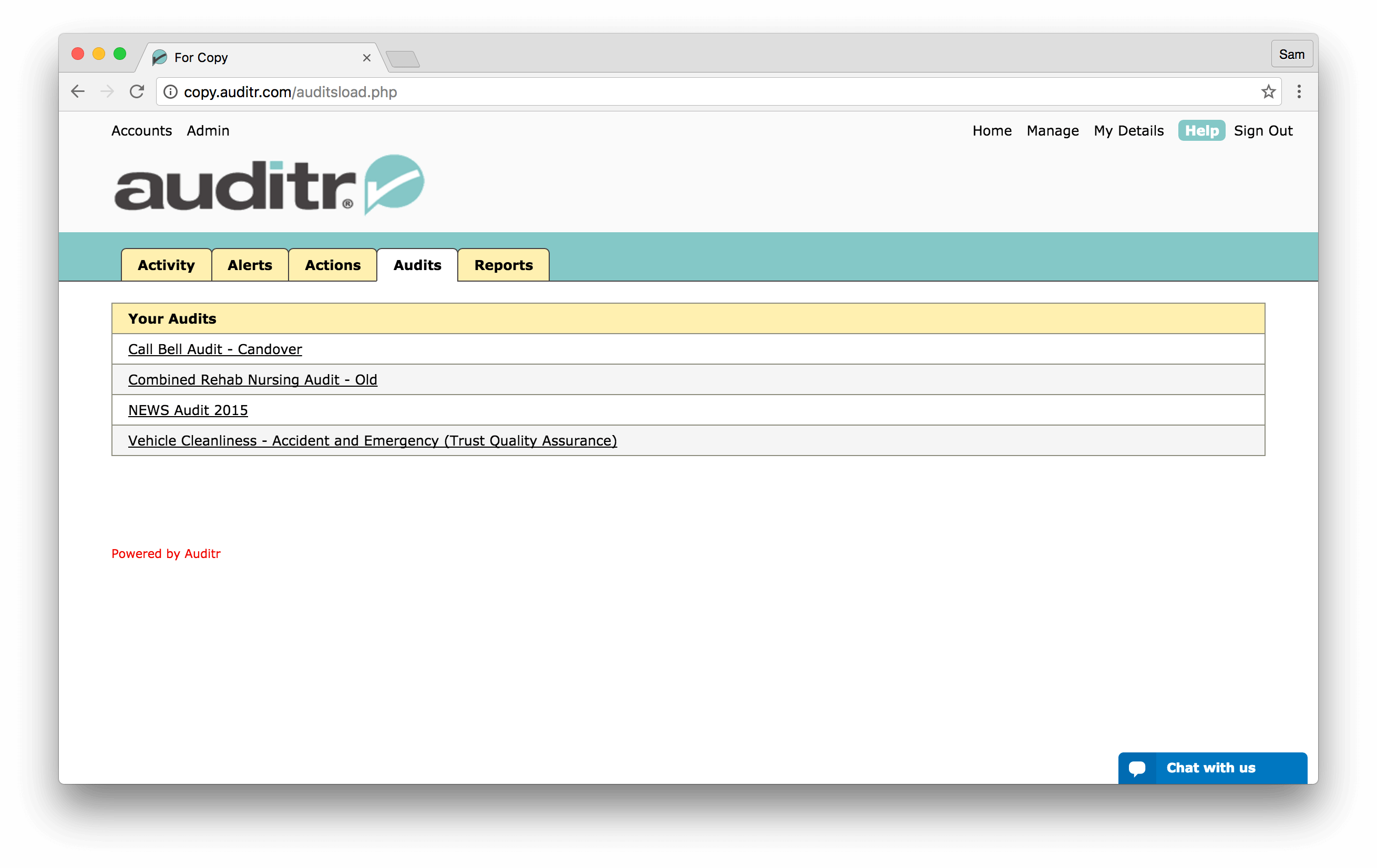 Step 3: Select Category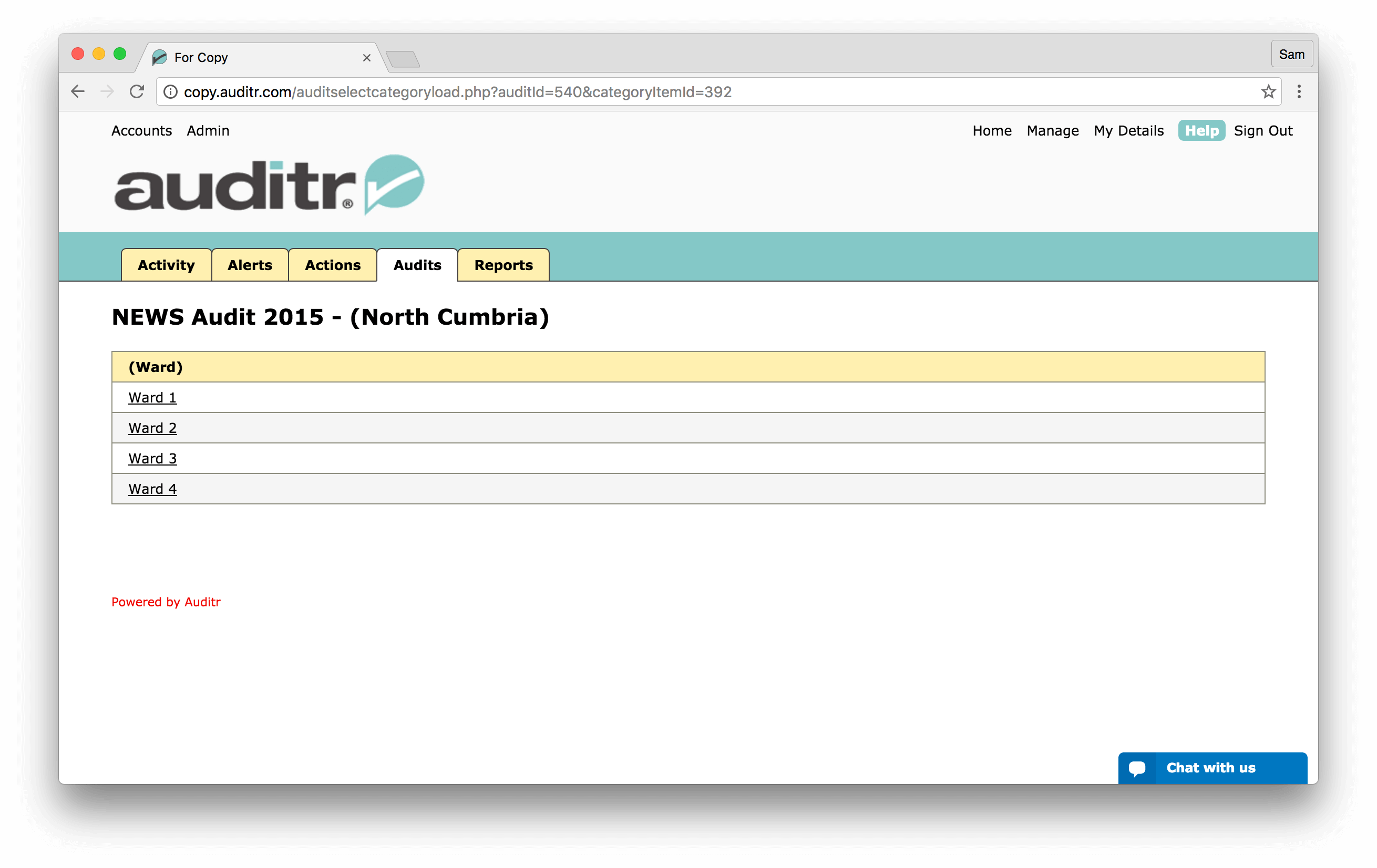 Step 4: Editing the Audit
At this point, when selecting the category, a box will appear which will ask you to either view uncompleted, view completed or add new entry. You will need to select 'View uncompleted' or 'View completed' to access the audit you wish to edit.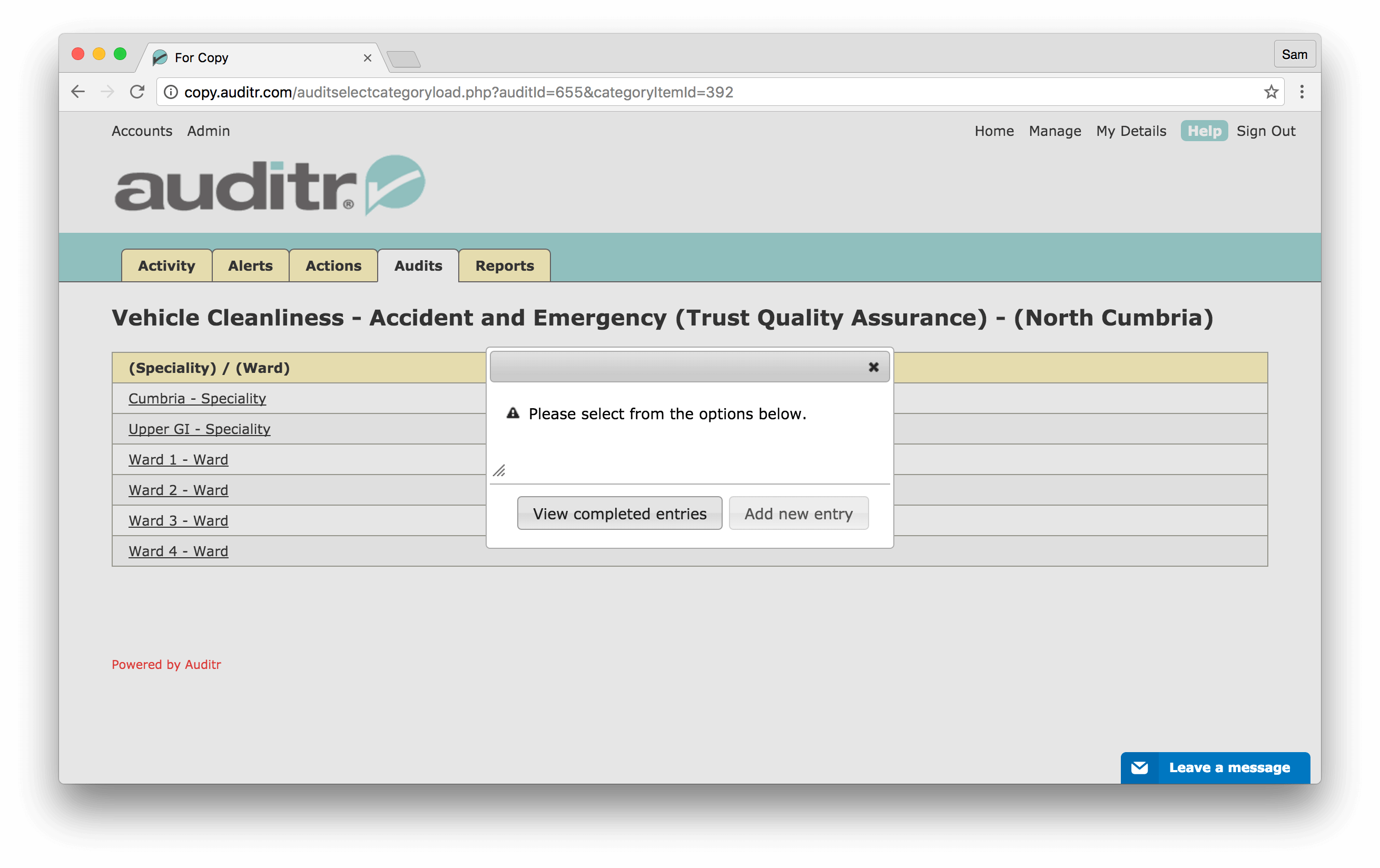 Once clicked, you will be presented with a list of all the entries that have been uncompleted or completed (depending on option clicked) for your selected category.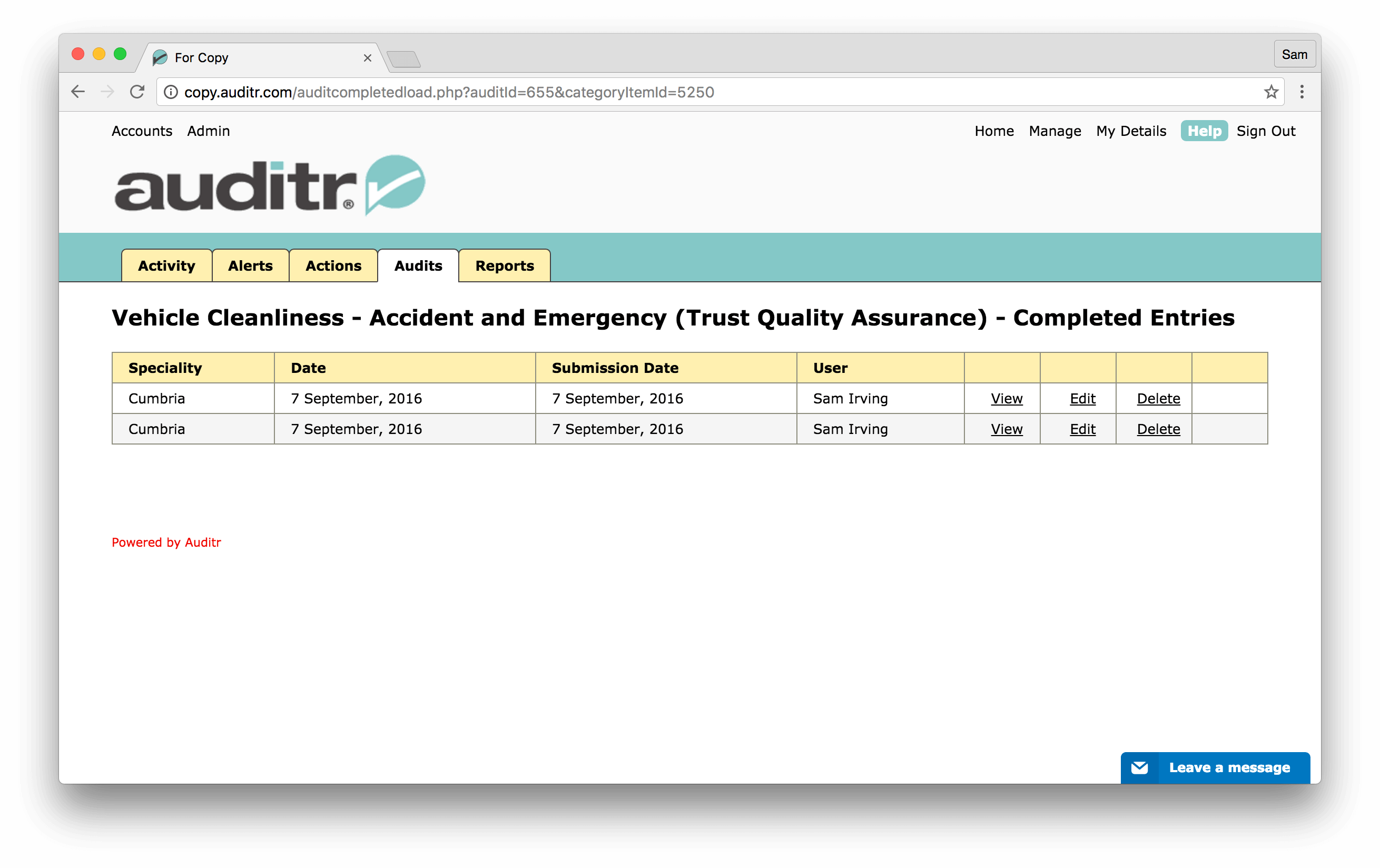 From here you can either view the entry, Edit the entry or Delete the entry (Please note that your access rights may restrict you from editing and/or deleting an entry). If you wish to edit the entry, this follows the same steps as specified in the Submitting an Audit section.